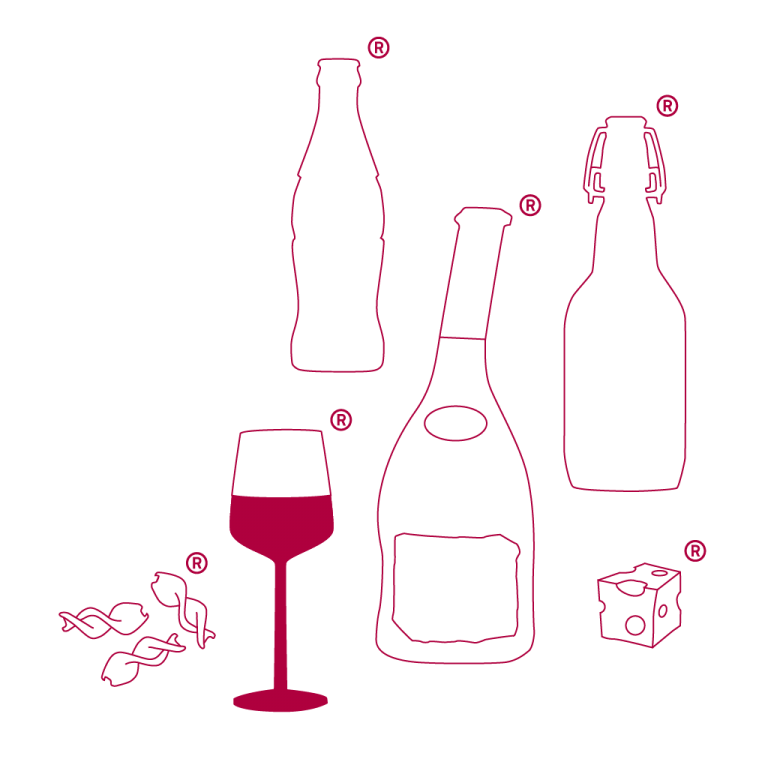 With a trademark registration you are able to protect your brand(s) properly. With a trademark registration you can act against third parties that infringe your trademark rights, logo or packaging. A trademark registration is not only important to act against third parties, but with a registration you also prevent third parties from "stealing" your trademark. In principle, trademark protection does not apply without registration!
Brand protection in the Netherlands is regulated at the Benelux level (also including Belgium and Luxemburg). Brand protection at European and International level is possible too. A trademark is usually registered for 10 years. We keep the trademark in portfolio during this period and you may renew the registration for the same period endlessly.
The fee for a Benelux trademark application is € 675,- and for an European Union registration € 1.600,-. This concerns the complete trademark application process in 1 class; no costs will be charged afterwards. We will be happy to send you our brochures, including fees, on request. If you require a trademark registration or if you have any questions, please feel free to contact us.
Submit your request
File a trademark, ask for a quote or conduct a trademark search. We respond as soon as possible.

TM registration
Only if your trademark is registered, you can act against the use and abuse of your trademark, logo or packaging.

a new brand?
Is your trademark still available? How to avoid and manage the risks with the launch of a new brand / logo / trade name?

international mark
A mark is protected only when registered in a country. First come, first served. We register trademarks worldwide.

IP management
For efficient and accurate management of brand portfolios, experience and expertise are essential. Try us out.