The profession of of trademark attorney is comparable to that of a patent attorney, accountant or lawyer. After all, your trademark attorney also handles confidential information and you must be able to assume that your attorney has sufficient knowledge of trademark law and the relevant case law. Contrary to the professions mentioned above, a Benelux or EU trademark Attorney is not a recognised profession. This gives the opportunity to people who do not have sufficient knowledge or experience to call themselves trademark attorneys.
The BMM Certified Trademark Attorney is a quality mark for trademark attorneys. This quality mark was created by BMM (Benelux Association for Trademark and Design Law).
BMM Certified Trademark Attorney may only be used by BMM members who have at least three years of relevant work experience and who have successfully passed the BMM examination. The BMM quality mark gives consumers and companies the certainty that the trademark attorney, who carries this quality mark, has the necessary knowledge, training and experience to be able to adequately advise on the research, registration and enforcement of trademarks and designs. The founder of MerkWerk, Ivo Haaijer, is BMM Certified trademark attorney.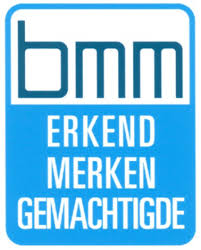 Submit your request
File a trademark, ask for a quote or conduct a trademark search. We respond as soon as possible.

TM registration
Only if your trademark is registered, you can act against the use and abuse of your trademark, logo or packaging.

a new brand?
Is your trademark still available? How to avoid and manage the risks with the launch of a new brand / logo / trade name?

international mark
A mark is protected only when registered in a country. First come, first served. We register trademarks worldwide.

IP management
For efficient and accurate management of brand portfolios, experience and expertise are essential. Try us out.